5 Types of Guest Badges You Need To Know About
When putting together an event, it's important to think about how your attendees can identify themselves and go in & out of your venue. While in the past, paper badges were common, nowadays, event profs and printers are getting more and more creative. Here are 5 types of creative guest badges you need to know about:
Ticket & ID combo
Print larger tickets. Prepare lanyards with ticket holders to distribute at entrance. This way, guests have presented their tickets at entrance, they can insert them into the holders and wear them as badges. You can opt to reuse the lanyards or let your guests keep them as souvenirs at the end of the event.
 Wristbands
Use different coloured secure wristbands to organize your guests. To avoid having to worry about trash at your venue, consider the litter-free options.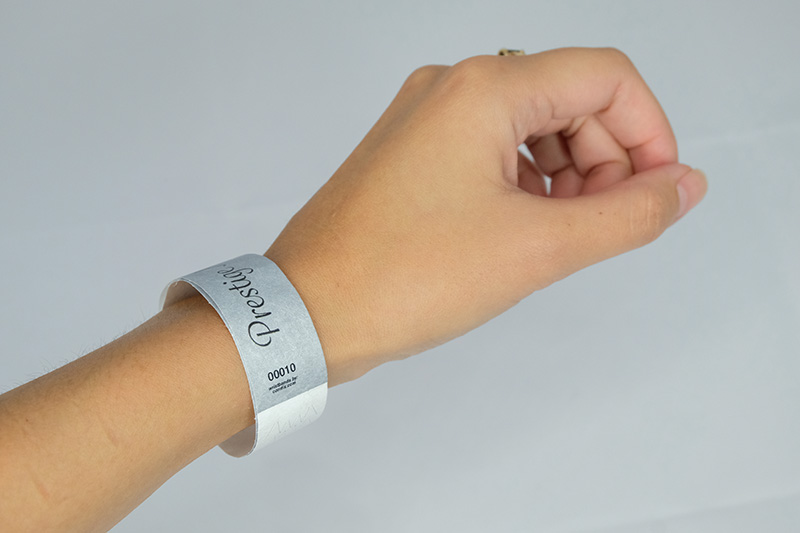 Stickers
If you don't need high-security badges, stickers are a good option. Guests can put them on clothing and even write names on them. This is especially useful for networking events!
Stamps
Perhaps one of the simplest and cheapest solution to identifying your guests. You can create custom branded stamps or get off-the-shelf ones that are pre-embossed. If you're feeling extra creative, you can opt for stealthy UV stamps that are visible only under black light!
Card Badges or Contactless Cards
For a sturdier option, get plastic cards made! For high security and/or automatic entry, consider HID cards. These are perfect for multi-venue and multi-day events!