Custom Silicone Wristbands
Brightly coloured, durable, and made from 100% Silicone rubber, our Silicone Custom Wristbands are a cool choice for your event or cause. These rubber bracelets make for great giveaways at elections campaigns, rallies, sporting events, charity fundraisers and more. There are all sorts of customization options including glow-in-the-dark, embossed or debossed printing, and extra colourization. Washable, lightweight, and built to last these wristbands can be worn day after day or can last as a souvenir.
Complete the order form below with the required product information. Once you have completed the form, click on the Add To Cart button below.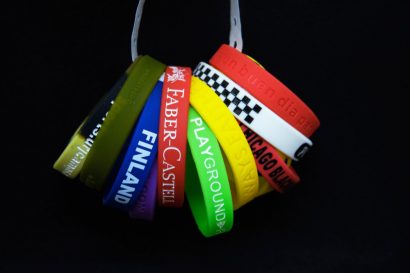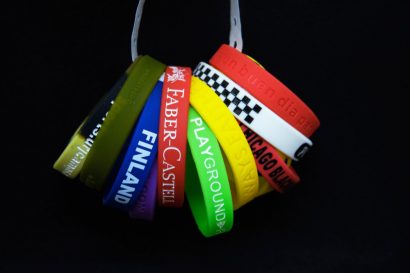 SAMPLE WRISTBAND PRICING IN CAD/US DOLLARS FOR THE 1/4 OR 1/2 INCH WRISTBANDS. FOR EXACT PRICING FOR SPECIFIC QUANTITIES AND OTHER SIZES, PLEASE INQUIRE.
| Quantity | Price |
| --- | --- |
| 100 | $111.00 |
| 200 | $135.00 |
| 300 | $160.00 |
| 500 | $208.00 |
| 1000 | $321.00 |
| 2500 | $803.00 |
| 5000 | $1,239.00 |
WRISTBAND SPECIFICATIONS
| | |
| --- | --- |
| Stock | Silicone wristbands |
| Size | 1/4 inch, 1/2 inch, 3/4 inch, 1 inch |
| Types | Embossed (raised image), Debossed (sunken image), Flat Screen Printed, or Glow in the dark bands |